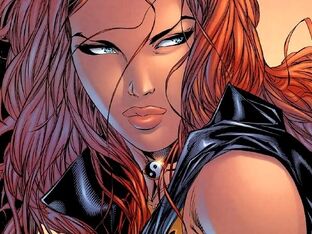 Profile

Race

Human

Hometown

Alpine Heights, Freya

Age

27

Alignment

Lawful Evil

Status

Trace Economy Vizier
Lysandra Quinn is the Vizier of Trade within the Trace System. She is of Tracean descent herself, hailing from the prestigious city Alpine Heights of the planet
Freya
. Despite her political position, Quinn has several key ties to the criminal underworld, and has exploited her connections for her benefit several times over.
Quinn's leitmotif is Light's Theme.
Ad blocker interference detected!
Wikia is a free-to-use site that makes money from advertising. We have a modified experience for viewers using ad blockers

Wikia is not accessible if you've made further modifications. Remove the custom ad blocker rule(s) and the page will load as expected.